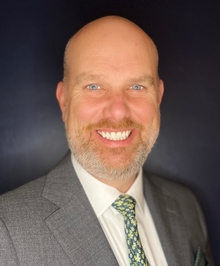 Education
Cornell University
Master's Degree, International Trade and Finance 2000 – 2002

George Washington University
Bachelor's Degree, Political Science, Sociology & Economics 1993 – 1997
Bryan Erwin
Founder, Managing Partner
CONTACT INFORMATION
Tel:
202.810.0117 ext 700

V-Card
Bryan is the Founder and Managing Partner of BlueWave Merchant Partners. He synthesizes and coordinates US Government trade assets to facilitate accelerated growth for US exporters.
He was selected by President Obama in 2010 to run the Trade Advocacy Center, the nexus of senior official, US Government advocacy on behalf of US exporters. While Director, Bryan advanced US commercial interests by leading 177 successful campaigns resulting in $199.7B in new business for US companies supporting 1 million US jobs. These were the best four years the Advocacy Center had in its 22 year existence. This was accomplished, in part, by executing a comprehensive new business strategy resulting in an increased case-load of 165%. This was the largest client roster in Advocacy Center history. Prior to that, Bryan worked for 8 years as a Vice President in the Investment Management Division at The Goldman Sachs Group. For the better part of the 1990's Bryan was an aide to Senate Minority Leader Tom Daschle (D-SD.) Bryan hails from the North Fork of Long Island and is the current Chairman of the Long Island State Park Commission. He and his wife, Danielle, are raising two daughters and a stuffed lemur, Coco.
Trade Related Accomplishments
Strengthened US competitiveness by running 40 person Advocacy Center which assists US exporters to win public international contracts overseas through comprehensive US Government advocacy
Drafted and facilitated Executive Order 13630, establishing an Interagency Task force on Commercial Advocacy. Signed by President Obama on December 6, 2012
Arranged and advised on US Government debt financing opportunities for aviation and infrastructure clients to compete more effectively abroad against national champion international competitors. Arranged and structured small business loans and available grants from across the US government to benefit Small and Medium Enterprises
Awarded Department of Commerce Gold Medal - highest award offered in recognition of outstanding leadership and achievement