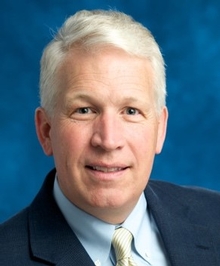 Education
Weber State University
Bachelor's degree, chemistry

Embry Riddle Aeronautical University
Master's degree, Aerospace Science

Air University
Master's degree, Military Operational Arts and Sciences
Maxwell Air Force Base, Alabama

Defense Institute of Security Assistance Management
Graduate

Foreign Service Institute's East Asia studies course
Graduate

Level II certified by the global nonprofit Strategic and Competitive Intelligence Professionals
Richard Weir
Managing Director
CONTACT INFORMATION

V-Card
Mr. Weir joined the BlueWave team in 2022 as a Managing Director, focusing on Defense clientele.
Mr. Weir leads international business development efforts for IMSAR, LLC. IMSAR is democratizing radar by making it more usable, affordable, and accessible than ever before. We develop high performance multi-mode radar systems capable of all-weather imaging, monitoring, and surface search.
Rick's previous experience include Director Global Policy and Campaigns leading efforts within Northrop Grumman Aeronautics Sector; Campaign leader for the successful Korea Global Hawk program; Asia specialist for Northrop Grumman International, Inc.; manager, Unmanned Systems International supporting business development efforts for the Global Hawk, Fire Scout and Target programs in the Pacific.
Rick has over thirty-five years of operational and international experience in the military and aerospace and defense industry. He retired after 21 years as an Air Force officer with 12 years operational flying/instructing experience in the KC-135. He was a USAF flight school instructor/evaluator. As an Air Force Foreign Area Officer (Japanese), he served in the pentagon as the Japan Country Director for the Secretary of the Air Force, International Affairs in Washington, DC and on the Joint Staff in the Directorate for Strategic Plans and Policy (J-5) where he was the Japan Country Director. His last assignment was as the Deputy Chief, Northeast Asia Division, Joint Staff, culminating nearly six years on the Joint Staff.
Trade-Related Memberships
Chairman of the Defense Committee for the U.S.-India Business Council
Member of the Board of Directors for the U.S.-Taiwan Business Council
Member of the Board of Trustees for the Japan-America Society of Washington, DC.
Rick has extensive Asia experience with government, industry and as a volunteer.