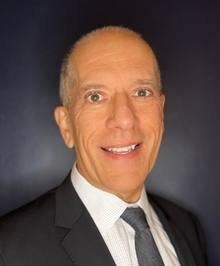 Education
School of International Service at the American University in Washington, D.C.
Master's Degree, International Affairs

Drew University
Bachelor's Degree, Political Science
Mack Tadeu
Managing Director
CONTACT INFORMATION

V-Card
Prior to joining the BlueWave team, Mack was the Deputy Director of the Trade Advocacy Center at the Department of Commerce (2012-2020). Prior to that, he was a career diplomat with the U.S. Commercial Service and assigned to U.S. Embassies in Chile (2003-2007), Brazil (1995-1999), Panama (1993-1995) and Mexico (1991-1993).
During his assignments at Main Commerce in Washington, D.C., he was the Director of the Office of Strategic Planning (2011), the U.S. Commercial Liaison at the Inter-American Development Bank (2008-2010), the Regional Director of the East Asia Pacific Region (2002), and the Senior Advisor to the US&FCS Director General (1999-2001).

Mack speaks Spanish and Portuguese fluently, is married, has three grown children, and lives in Maryland.